For people 6+ with moderate to severe plaque psoriasis
Are plaque psoriasis and psoriatic arthritis related?
Your skin and joints may have much more in common than you think. The same inflammation that causes skin plaques from psoriasis can produce joint pain, stiffness, and other symptoms of psoriatic arthritis.
THE PLAQUE PSORIASIS AND PSORIATIC ARTHRITIS CONNECTION
Watch this video to learn more about how both conditions could be connected.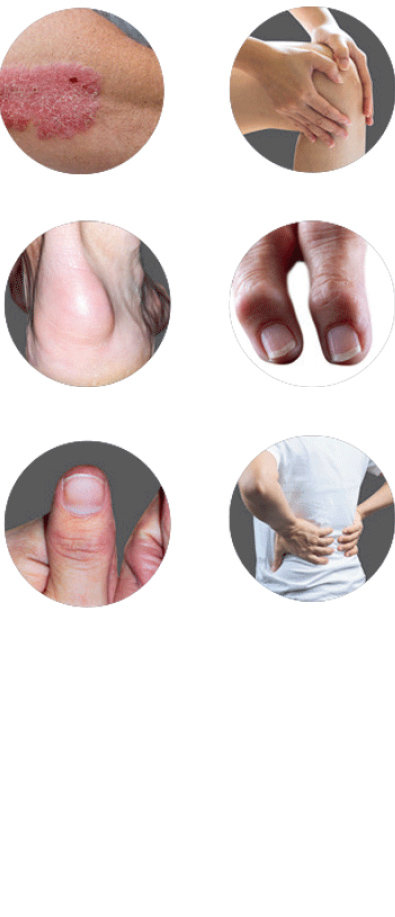 What are the symptoms of psoriatic arthritis?
Skin plaques and nail changes†: thick, red skin with flaky, silvery patches. Nail changes like separation from nail bed, pitting, or the appearance of a fungal infection

Joint pain and reduced range of motion: pain and swelling commonly felt in hands, feet, and joints

Tenderness in and around joints (enthesitis): pain or tenderness where tendons and ligaments attach to bones

Sausage-like fingers or toes (dactylitis): swelling along the entire length of finger(s) and toe(s)

Joint damage: if left untreated, psoriatic arthritis may cause permanent joint damage

Back pain (axial psoriatic arthritis), fatigue, and stiffness

About 85% of people with psoriatic arthritis experience plaque psoriasis symptoms first.
†Occurs in people who also have plaque psoriasis.
Take this quiz to find out if there's more to your psoriasis
It's not always easy to explain how you feel. Taking this quiz could help. If you answered yes to 3 or more of these questions, make sure to talk to your doctor at your next appointment about plaque psoriasis and psoriatic arthritis. It's important to talk to your doctor as soon as you can. A delay in diagnosis of psoriatic arthritis by as little as 6 months can lead to permanent joint damage.
1. Have you ever had a swollen joint (or joints)?

2. Has a doctor ever told you that you have arthritis?

3. Do your fingernails or toenails have holes or pits?

4. Have you had pain in your heels?

5. Have you had a finger or toe that was completely swollen and painful for no apparent reason?

This tool is the PEST (Psoriasis Epidemiology Screening Tool) questionnaire developed by GH Ibrahim et al.
Are you at risk for psoriatic arthritis?
Diagnosing psoriatic arthritis can be challenging because many of the symptoms are similar to those of other conditions. It can take many years for psoriatic arthritis to appear, so it's important to be aware of the connection to psoriasis.
What are some of the other risk factors for psoriatic arthritis aside from plaque psoriasis itself?
The severity of the plaque psoriasis—people with moderate to severe psoriasis carry a greater risk

Plaque psoriasis diagnosis at an earlier age

Having 3 or more sites on the body that are affected by plaque psoriasis

People with psoriasis who have lesions in their inner buttocks area are 2x more likely to develop psoriatic arthritis than those who don't

3 or more visits to a dermatologist per year

Other skin and joint conditions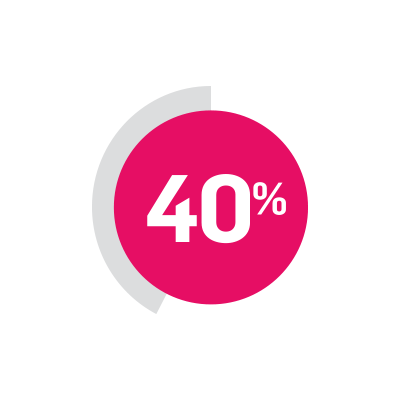 Is family history a risk factor for psoriatic arthritis?
Family history can be a risk factor for psoriatic arthritis. If any of your close relatives have plaque psoriasis or psoriatic arthritis, you could have a greater chance of getting either or both conditions.

40% of people with psoriatic arthritis have at least one close relative with psoriatic arthritis or psoriasis.