For people 6+ with moderate to severe plaque psoriasis
Convenient once-a-month dosing†
The recommended dose of COSENTYX® (secukinumab) for moderate-severe plaque psoriasis is 300 mg.† To start, your doctor will prescribe 5 weekly loading doses. To continue after that, you only need to take COSENTYX once a month for maintenance, which means fewer interruptions in your daily routine.
†Each 300-mg dose is given as 2 injections of 150 mg under the skin.

For some people, a dose of 150 mg may be acceptable.
COSENTYX is injected with the Sensoready® Pen or a prefilled syringe. Your healthcare provider should show you how to inject COSENTYX before using it for the first time.
Learn more about our devices and watch step-by-step videos on how to take COSENTYX.
COSENTYX comes in the easy-to-use Sensoready Pen, which is designed for comfortable use: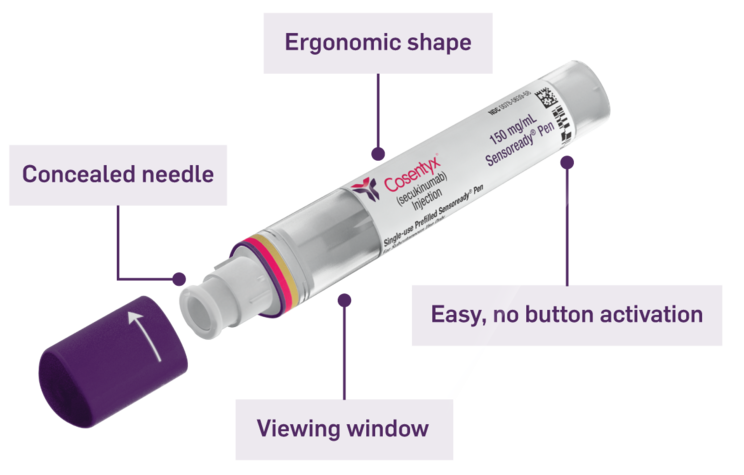 Concealed needle 
You can self-inject safely and confidently
 
Viewing window 
The green indicator assures you that your injection has been completely delivered 
 
Easy, no-button activation 
Automatic 2-click technology allows you to hear when your dose starts and finishes 
 
Ergonomic shape 
Designed to be easy to hold and easy to use 
‡Results are from clinical trials at week 12.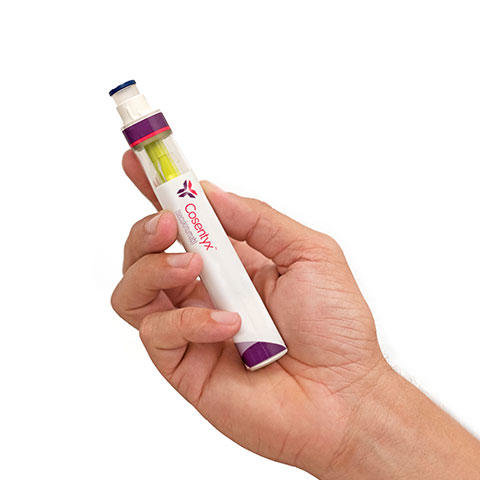 The Sensoready Pen is easy to get used to:
More than 90% of people reported no pain or reaction during or after the injection§
 
Nearly 9 out of 10 people reported being satisfied or very satisfied with self-injection using the Sensoready Pen§
 
Download this handy brochure with instructions and tips so you have them whenever you need them.
§In a study of patients with active psoriatic arthritis.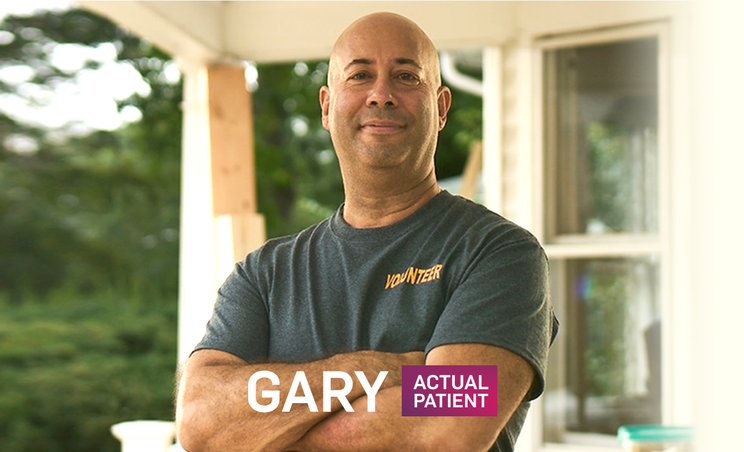 "The UPS guy shows up. I put my medicine away. When it's the day to take it, I put it in. It's practically painless. I'm good to go. I don't think about it for a month, and then I'm excited to call to reorder to have the UPS guy show up again."