For adults with active ankylosing spondylitis
WHAT IS ANKYLOSING SPONDYLITIS?
Ankylosing spondylitis (AS) is an inflammatory disease that includes pain and stiffness in the spine and may affect other joints. AS is an autoimmune disease that typically begins in young adulthood, but often gets overlooked or incorrectly diagnosed as pain from a previous injury or aging.
Over time, if left untreated, AS inflammation can damage the spine and cause the spine to fuse, resulting in what some people call "bamboo spine." This damage to the spine is irreversible.
(pronounced an-kih-low-sing)
refers to joints becoming abnormally stiff and immobile due to fused bones
(pronounced spon-dill-eye-tiss)
defined as inflammation of the spine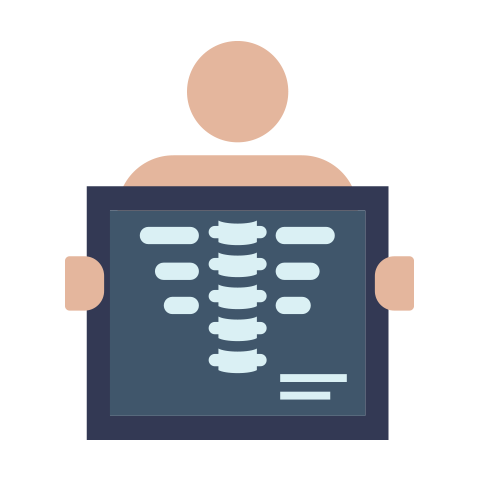 ANKYLOSING SPONDYLITIS AND AXIAL SPONDYLOARTHRITIS
Ankylosing spondylitis is part of a family of diseases called axial spondyloarthritis (axSpA). AxSpA includes 2 related inflammatory diseases, AS and non-radiographic axial spondyloarthritis (nr-axSpA). Both diseases include symptoms like back pain and may damage the spine. The main difference is that nr-axSpA may not show visible damage on an X-ray, while AS damage may be visible.
WHAT ARE THE MOST COMMON SYMPTOMS OF AS?
HOW DO I KNOW IF MY BACK PAIN IS FROM AS?
The only way to know that your back pain is from AS is to get diagnosed by a doctor, like a rheumatologist. Rheumatologists are doctors that treat many diseases that are difficult to diagnose, like diseases of the spine and autoimmune diseases.
A rheumatologist could help you understand more about your back pain, and if you may be suffering from mechanical back pain or inflammatory back pain.
Mechanical back pain may be caused by an injury or overuse. It usually goes away after 6 weeks.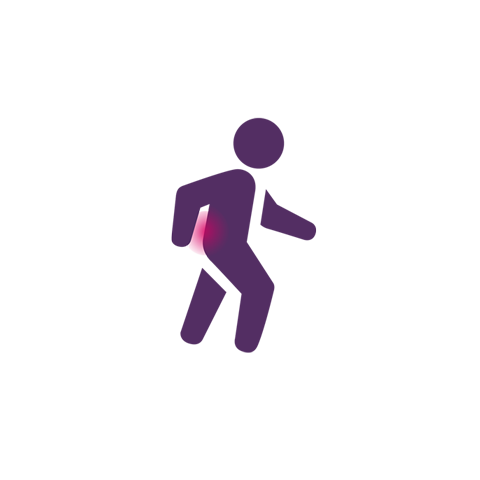 Inflammatory back pain is usually caused by certain diseases and is chronic, which means it never really goes away. It usually appears in people under the age of 35. The symptoms, like back pain and stiffness, may last 3 months or longer and tend to come and go, but never really improve.
Watch to learn more about back pain and symptoms of AS from Dr Elizabeth Perkins, as she sits down and talks to real people with AS taking COSENTYX.
Dr Perkins was compensated for her time.
WHO CAN GET ANKYLOSING SPONDYLITIS?
AS affects men and women differently. Compared with men, women with AS typically are younger at onset, are diagnosed later, and have more neck pain and pain in the joints farther away from the spine, like the knees, elbows, and ankles. Women may also have less spinal involvement than men.
Both men and women can get AS
Estimated number of people in the United States with axSpA and related conditions
The average age of diagnosis is around 34, but it often takes people almost 9 years from the time they feel symptoms until they get an official diagnosis
WHO IS AT RISK OF GETTING ANKYLOSING SPONDYLITIS?
Individual results may vary. Wendy was compensated for her time.
"I just started noticing a lot of joint pain that didn't really seem to make sense. At first, I thought I had overdone it at the gym."